Taste the Flow
Food experience | Interactive dinner | Design Week Budapest 2019
Taste the flow' was a one time event during the Design Week 2019 in Budapest for 12 participants. Throughought six-course the attendees could get their own thoughts aligned with Mihaly Csikszentmihalyi's and how I perceive them.
Pillars of this night were to eat local & seasonal ingredients hence we decrease the size of our ecological footprint. The main idea was to bring attention to the problem of wasting food. I have placed emphasis on these topics throughout the event.
Photo credit: Ákos Kaiser photography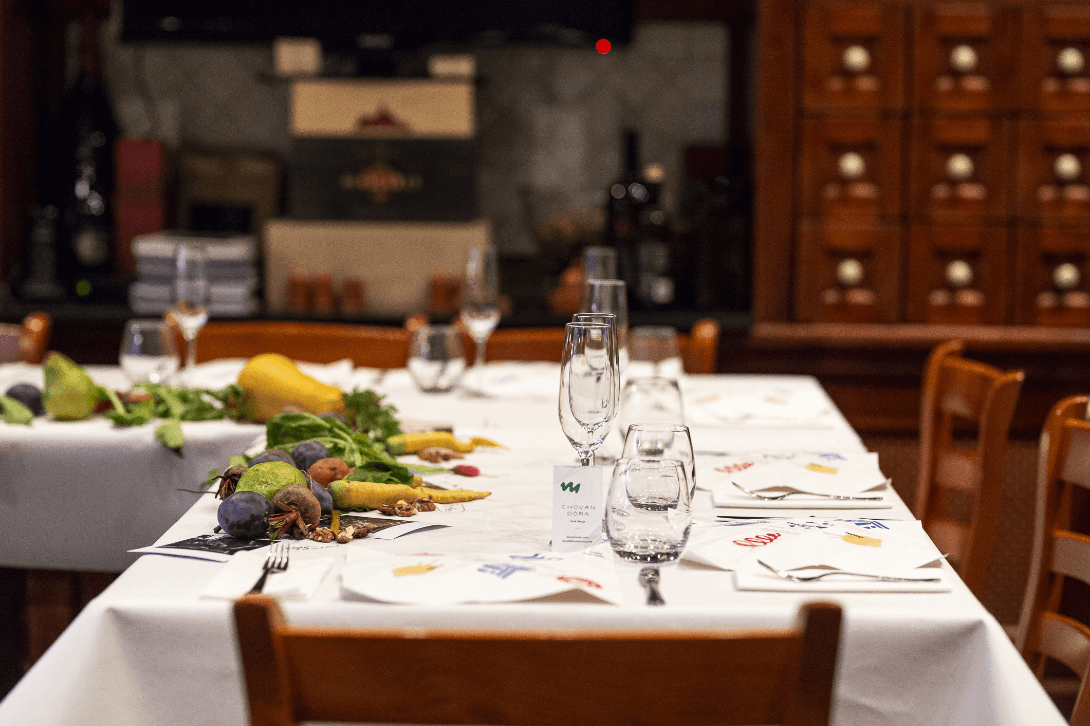 Six-course menus:
EGO
Where does the ship captain live? The emperor of our soul.
Anyone who describes this state of mind routes back to themselves and summarize the following: "I" is number one of our consciousness. Collecting all our various memories, feelings & experiences from which subconsciously we determine our aim we want to reach. Our EGO.
ORDER
Following the aim brings order to our mind.
When we come clear with our mind the most important part is to get in order with our thoughts to have a clear vision and have energized focus. Excluding bad feelings and thoughts. Dining wise my analogy is to think seasonal ingredients, eat local products, decrease the size of our ecological footprint hence we do think solution focused about food waste.
JOY
To enjoy life we should make our experiences better. Enjoyment depends on how we live the moments and getting through our emotions not showing the external social status symbols. Shiny external expectations of the society won't give us a valid picture but living through what actually is happening to us what really counts. Let's get rid of the shell and see what is inside.
LOOSEN UP
The window of time is narrow. We are in the surrounding of 'the perfect experience'. With the main dish I am inviting you to get fully involved in what we do. It is a proved fact by science that humans are the most relaxed and happy while they eat. Slow down, easy, get curious and lost in mysterious flavors and textures of it.
FLOW
"I read for him and she reads for me and then I am detached from the universe."The perfect experience could come true during a dinner with a group of friends, during a nice conversation. It can happen together or alone, on purpose in a managed environment and spontaneously too. We are somewhere in between now of the above-mentioned occasions of tasting this feeling…while Our body produces endorphin and makes us happy. Chocolate matches up with this sentience.
HAPPINESS
"It depends on how we take to mean things happening with us"We can experience happiness in various ways. It all depends how we evaluate the past events. Fold your menu for yourself and choose your happiness. Take it with you and remember this night as you have tasted it!